Sustainable promotional gifts and giveaways
The age of gifting pens, lighters and other plastic promotional gifts made in the Far East under questionable social and ecological conditions is over.
With our sustainable promotional items you help your customers to bring nature back to the city and create a paradise for bees and other flower-visiting insects.
We deliver all our products with your individual imprint. In just ten working days.
Purchase on invoice. No prepayment necessary.

Small prices even for small editions.

10 working days delivery time.

Free Printing and shipping. No hidden charges.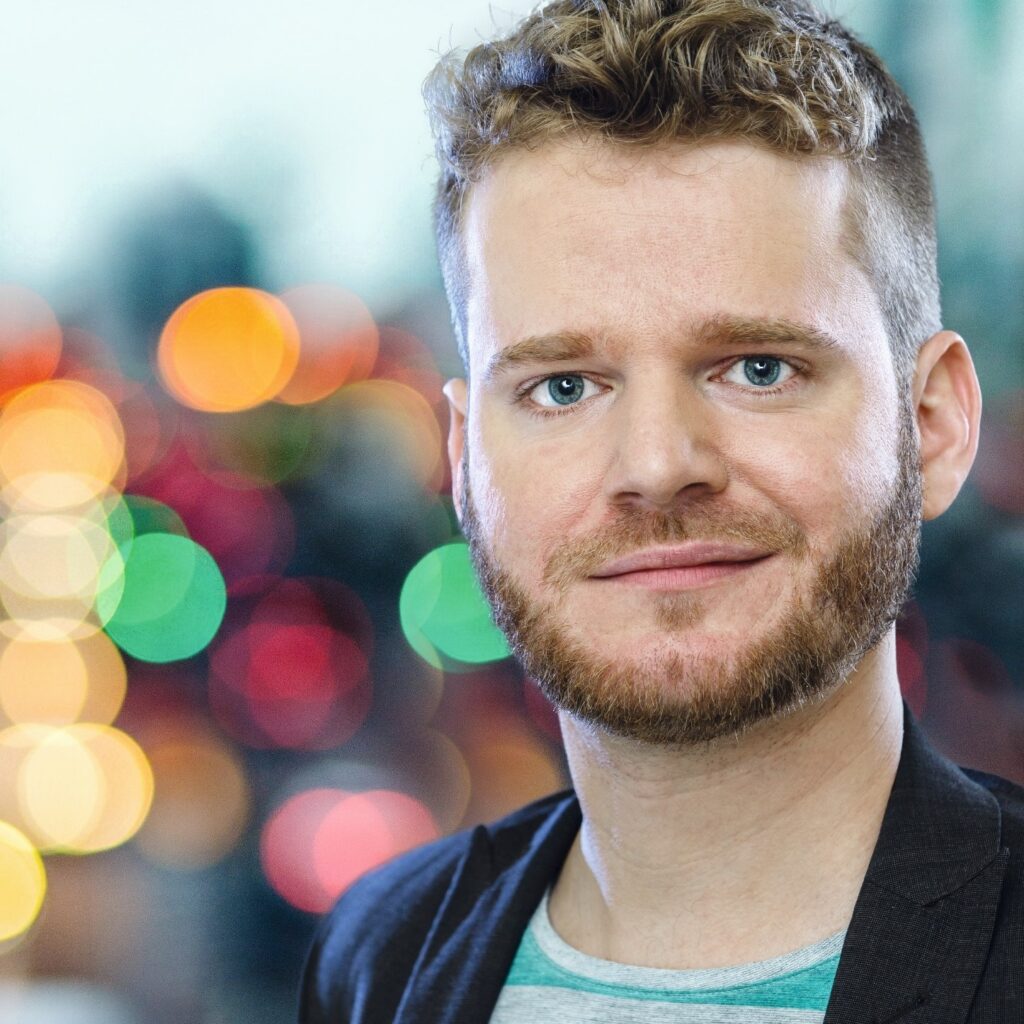 Hello, my name is Daniel Gollasch and I'm the founder of SEEDBALL FACTORY.
I've previously worked in various environmental associations, including the German Association for the Environment and Nature Conservation and the German National Cyclists' Association. I've also worked as a research assistant in the German Federal Parliament and acted as a campaign manager in 2017 for the national elections.
In 2016, I stood as a candidate for the Berlin House of Representatives for the constituency of Berlin-Mitte and won a 20 per cent share of the votes. During my election campaign, I distributed an incredible number of home-made SEEDBALLS and received a very positive reaction at information stands and while doorstep campaigning. That summer, there were sunflowers growing on many balconies and in many front gardens in my constituency – voters are sure to remember you for something like that.
I thought that what worked in Berlin would also work elsewhere and so decided to offer my campaign products to companies, organisations and democratic parties, bringing nature back into cities and towns. I love developing campaigns and would be pleased to help you on the path to success with SEEDBALL FACTORY products.
I rely on giveaways during our voter visits that trigger a "wow" effect and remain long and positively in the memory. Because after the election campaign is before the election campaign.

In the Munich local election campaign, we relied on sustainable giveaways from Seedball Factory and were not disappointed. The seed bags, seed bombs and flower bulbs in our campaign design not only arrived super-fast, but also went like hot cakes at campaign stands and doorsteps!
"Sunflowers simply put you in a good mood. The best giveaway were the seed bags in my campaign design. Ordering from Seedball Factory was straightforward, my requests were implemented greatly, and everything was delivered swiftly and without a hitch. Excellent service – strongly recommended!
On "Bees' Day", we distributed Seedball Factory seed bags to our customers free of charge. The campaign was very well received and will be repeated this year – so that the bees in Wentorf and the surrounding area will continue to find enough food in the future!

We thank the Seedball Factory for the successful and uncomplicated cooperation as well as the quick implementation of our idea.
"Thanks to Seedball Factory for the quick processing and sending of the wild bee mix, which we ran out of in no time and made Saxony-Anhalt more bee-friendly!"
For an individual, non-binding offer, please send us a message with the desired design, number of pieces or budget via the form or by email at  contact@seedball-factory.com